Frequently Asked Questions
SEARCH HERE TO GET YOUR QUESTIONS ANSWERED
What is Freedom360?
---
We offer holistic counseling services for adults looking to transform their lives for the better. We help you go from burdened, stressed and lost to aware, free and focused. We help you identify what's not working for you, understand why then work together to help you create your best life! We make it easy by putting the entire process online, from the booking to documentation to your actual session. Here's an idea of what we do here at Freedom360!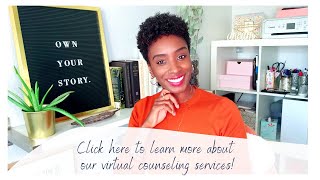 ---
What are your specialities?
---
We focus mainly on helping individuals, couples and families address anxiety, depression, shame, relationship and communication issues. Mainly working to help people dealing with shame, depression, and anxiety, we work together to find the source of your triggers, diminish the control they have over your life and extinguish the symptoms altogether! Essentially, this helps you have a better relationship with yourself and others while living a more present, loving and abundant life. Check out the specialties video from Timilia Williams, our Licensed Counselor to learn more.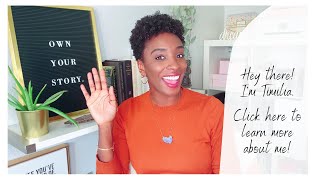 ---
What is holistic counseling?
---
Holistic counseling takes all of your current and past life experiences into account when creating a plan for your healing. We know that no two people are alike, so we do all we can to meet you where you are without judgment. In considering all that has made you who you are, we work with you to create a plan focused on addressing and healing any aspect of your life, mind-body-spirit. See the full description of services here.
---
What do I need to know about online counseling?
---
It's a whole new kind of therapy! This convenient and accessible platform puts your healing journey at your fingertips. Ideal if you have a busy schedule, family priorities, or simply enjoy the comfort and security of your home. Using this platform, we successfully work with adults, couples, and families throughout the state of Texas. Your privacy and confidentiality are of the utmost importance so great measures have been taken to protect them. None of your sessions are recorded or kept by us. Both online and in-person therapy is greatly successful. The best approach depends on your comfort level. If you want to test the online option, set up your free 30-minute consultation.
---
I live outside Texas, can you still be my therapist?
---
Timilia is a Licensed Professional Counselor (#76172) in the state of Texas and therefore certifies to services Texas residents. However, in some cases, it depends on where you live. Schedule your free 30-minute consultation to figure out whether your state or country permits online counseling with a provider that lives outside of your area. If not, we're happy to help you identify alternative options. A great resouce to find a Therapist in your area is www.PsychologyToday.com
---
What technology do I need?
---
You will need the following for a successful session: - Computer, tablet and/or phone
- Strong and secure internet connection
- Access the Freedom360 telehealth website and/or mobile application
- Microphone & speaker
- A safe and private environment Once your Freedom360 client account is created, you will receive information about how-to securely access your sessions, documents, homework, billing, and more.
---
How do I access my online counseling sessions?
---
The easiest way to access your session is by opting-in for email reminders. This way, your one-time-use video session link is sent directly to your email hopefully, saving your time and helping to bypass the login process for the Client Portal. If you do not receive these emails, follow the step-by-step process below: To Access on your Laptop/Desktop Computer: 1: Access the Freedom360 Client Portal as an existing client & enter your emai.
2: Click the secure one-time-use link you receive via email.
3: Once in the Client Portal, go to the Appointments Page > Scroll to your 'Upcoming Sessions' ( bottom of the screen) > Select 'Join Video Cal'. To Access on your Phone/Tablet Device: 1: Download the free 'Telehealth by Simple Practice App' ( Apple iOS/ Android).
2: Access the Freedom360 Client Portal as an existing client & enter your email.
3: Click the secure one-time-use link you receive via email.
4: Once in the Client Portal, go to the Appointments Page > Upcoming Sessions (bottom of the screen) > Select Join Video Call. Here are some additional guides for your review. Complete Guide to the Client Portal Guide to using Telehealth How to Access the Client Portal (Video)
---
How do I cancel / reschedule an appointment?
---
Access the Freedom360 Client Portal at least 24 hours before your session to cancel your current session. You will receive text/email confirmation. Next, you can request your new appointment date and time from there. We will confirm/discuss your request, via text/email, within 24 hours. If you are outside of the 24 hour cancellation period, please contact us directly at hello@iamfreedom360.com or call/text (775)773-6588.
---
What are the fees?
---
The 30-minute initial consultation for new clients is completly free. Thereafter, each 50-55 minute session is $150 per hour.
---
Do you accept insurance?
---
It depends on your benefit plan. Freedom360 is considered an "out of network" provider which means our counseling services may or may not be covered in full/part by your health insurance. Here are some options that apply in most situations with health insurance:
If you have a PPO policy…You're in luck! You can choose to work with any counselor you like—including me. Payment is still required at the time of service; however, you can access your receipts, at any time, to submit to your insurance company so that you can get reimbursed for all or part of that fee. The amount reimbursed is dependent on the exact coverage of your insurance plan.
If you have HMO insurance it will not pay for counseling services with Freedom360. You may decide to pay out-of-pocket. I accept credit/debit card payment
Reimbursement can depend on the exact coverage of your insurance plan. Call the 1-800 number on your insurance card and ask the following questions:
Do I have mental health benefits?
What is my deductible and has it been met?
How many mental health sessions per the calendar year does my insurance plan cover?
How much does my plan cover for an out-of-network mental health provider?
Are online therapy services covered?
How do I obtain reimbursement for therapy with an out-of-network provider?
What is the coverage amount per therapy session?
Is approval required from my primary care physician?
If/when you are ready to move forward, we can begin by scheduling your initial consultation to address any questions you may have for me and so I can assess if the counseling services I offer are a good fit for your needs. This session is about 30 minutes in length and free of charge. Please let me know what date and time work best for you. You may view my calendar below to see availability. Schedule your Free Initial Consultation with Timilia Here
---
What are your office hours?
---
Last available session is 1 hour prior to closing time. SATURDAY - MONDAY: Closed TUESDAY: 12:00pm - 9:00pm WEDNESDAY: 12:00pm - 9:00pm THURSDAY: 12:00pm - 9:00pm FRIDAY: 12:00pm - 7:00pm times based on US Central Time
---
---
TUESDAY - FRIDAY: 12:00pm - 9:00pm
FRIDAY: 12:00pm - 7:00pm
SATURDAY - MONDAY: Closed
times based on US Central Time
If you are in crisis please leave this site immediately
and contact your local emergency resources.